NCG member Sonia Gonzales recently announced her departure from the California Bar Foundation. Thank you for your dedicated work, Sonia! The NCG community wishes you all the best. 
Take a look at her community letter discussing her departure below: 
---
Six years ago, I was given an opportunity of a lifetime: an opportunity to lead an organization that invests in bright, diverse scholars so that they can become tomorrow's legal changemakers; an opportunity to be at the front lines, in communities, reforming the justice system, building power and justice for all Californians.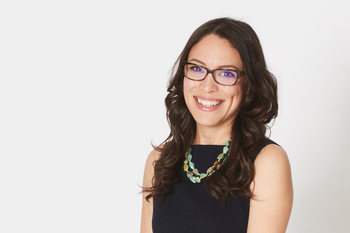 My heart is full.
My heart is full with pride because of what we've accomplished. Our staff has doubled in size, our budget nearly tripled, and we have made a tremendous impact, changing lives throughout the state in strategic and relevant ways. We've made a difference not just in the profession, but for every Californian, each of whom deserves a more just legal system.
My heart is full with excitement for what I see happening and for what is to come. I am excited for the new and unexpected collaborations and opportunities popping up every day that will flourish because of the seeds that we have planted together.
 It is therefore bittersweet to share that this summer, I will step down as Executive Director. 
Our family's next chapter will be written in Brooklyn, as my husband and I and our two girls will be moving to New York.
Nothing but love.
I leave with nothing but love and gratitude for the opportunity to partner with and be supported by a fearless board and staff, each unafraid to think and act big as we solve California's equity challenges. It has been a privilege to work in community with today's thought leaders and tomorrow's legal changemakers.
This community is family and—every day—has inspired me to recommit to working towards a more just and equitable world. Wherever my future takes me, I will continue to pursue a justice system that works for everyone. Please join me in reaffirming your commitment to this important mission with California Bar Foundation. 
Sincerely,
Sonia