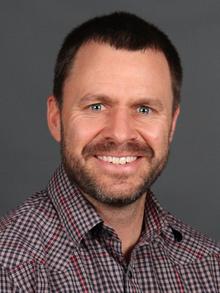 San Francisco, CA - Hirsch & Associates Philanthropic Advisors announced that it has hired Peter Martin as Senior Managing Director, a newly created leadership position at the company. Martin comes to Hirsch & Associates from the Sierra Club Foundation, where he has served as Executive Director for the past eight years.
Martin will work alongside Founder & CEO Susan Hirsch to lead Hirsch & Associates through its next phase of growth. "Over the last several years, we've deepened our engagement with longtime family, foundation, and corporate clients, while also welcoming a number of new clients to the firm," said Hirsch. "I'm thrilled to have Peter join me as a colleague in managing our expanded business, and in continuing to deliver on our promise of exceptional client service."
Martin brings deep expertise advancing climate and conservation issues through strategic philanthropy, as well as broad experience in nonprofit management, political advocacy, community building, and donor relations. He shares Hirsch & Associates' values and reputation for building lasting relationships with philanthropists who aim to make a meaningful impact.
During Martin's tenure as Executive Director of the Sierra Club Foundation, he helped lead the organization's $60 million annual fundraising efforts, developed the Foundation's mission-aligned investment program, built a world class board of directors, and expanded the Foundation's grant-making in the US and in the developing world. Prior to joining the Foundation, Peter worked in the Sierra Club's Office of Advancement and served as Director of the National Advisory Council. He also spearheaded the Club's political fundraising efforts for the 2006 mid-term elections and the 2008 Presidential campaign. Prior to his career in the environmental field, Peter worked as a management consultant with Kaiser Associates, a strategy consultancy for many of the nation's Fortune 100 companies.
"I am incredibly excited to be joining such a talented team known for helping philanthropists turn their passions into concrete plans that ignite change," Martin said. "I am eager to immerse myself in this deeply meaningful work on a range of critical social and environmental issues, and to begin collaborating with my new colleagues, community partners, and clients."
Martin will begin his role at Hirsch & Associates on September 20, 2016.
About Hirsch & Associates
Since 1999, Hirsch & Associates has helped individuals, families, foundations, and companies turn their philanthropic goals into real solutions. As the leading philanthropic advisory firm headquartered in San Francisco, Hirsch & Associates teams with our clients and the groups and communities they support to build programs, public-private partnerships and high-impact initiatives. With deep knowledge of community needs and promising strategies in national and local issues ranging from education to the environment and the arts, we bring insight, experience, and on-the-ground knowledge to support clients who have the will and the means to address complex community challenges.
For more information, please visit our website: www.hirschassoc.com.
Contact: Justa Mui 415-432-7218 or Justa@hirschassoc.com